GU4DEC Tutorials
The GNOME Foundation are pleased to announce the first set of tutorials to be held at GU4DEC in June.
Electronic Artistry with GIMP - Wednesday 18th June
The GIMP has been the spawn of GNOME and the GTK+ toolkit. It was one of the first user-targeted applications on the linux desktop. Today GNOME has matured into an advanced desktop, perfectly suitable for office enviroments as well as graphics and web publishing.
Length: Half Day
Cost: 120 Euro
Topics covered include -
General
The (improved) GIMP user interface
File formats, file handling and desktop integration
Selection and painting tools
Layers, masks and channels
Web
Guides
Image maps
The new text tool
Simple and advanced animation
Indexed colorspace and the web
Photo Retouching
Masking
Removing color casts
The workshop will give the audience a possibility to try everything themselves as the tutors will walk everyone through numerous real-life examples.
Tuomas Kuosmanen and Jakub Steiner are both long-time GIMP users and professional artists. They are responsible for the numerous graphic elements of the GNOME 2 desktop, such as the icons, splash screens, application window decorations and color schemes. They both work for Ximian, Inc. -- a company that develops software and services for the GNOME desktop.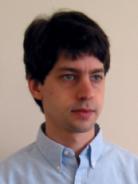 Beginning GTK+ Programming - Wednesday 18th June
This tutorial covers the essential concepts needed to become an effective programmer with GTK+ user interface toolkit.
Length: Half Day
Cost: 120 Euro
Topics covered include -
The basics of the GObject system: inheritance, signals, and properties.
The principles of GTK+ window management
Laying out a GUI using Glade
How to organize a GTK+ program
Creating lists displays using GtkTreeView
Attendees are expected to have a familiarity with C. No prior experience in GTK+ or GNOME programming is needed.
Owen Taylor is the designer of the Pango text layout library and has been co-maintainer of GTK+ for over five years, working on such areas as the GDK layer, DND, themes, and internationalization. He also has a strong interest in language bindings and component technology, as represented by the CORBA::ORBit Perl bindings for CORBA. With an educational background in Physics, Owen joined Red Hat in 1998 to work on GTK+ and GNOME.